Parents, Skyward appears to be up and running again. Thank you for your patience. #FingersCrossed

Educators from the Triad School District attended a week-long conference in Collinsville, IL dedicated to creating programming to strengthen youth and staff mental health opportunities for the upcoming school year. You can read the release at
https://www.tcusd2.org/article/810010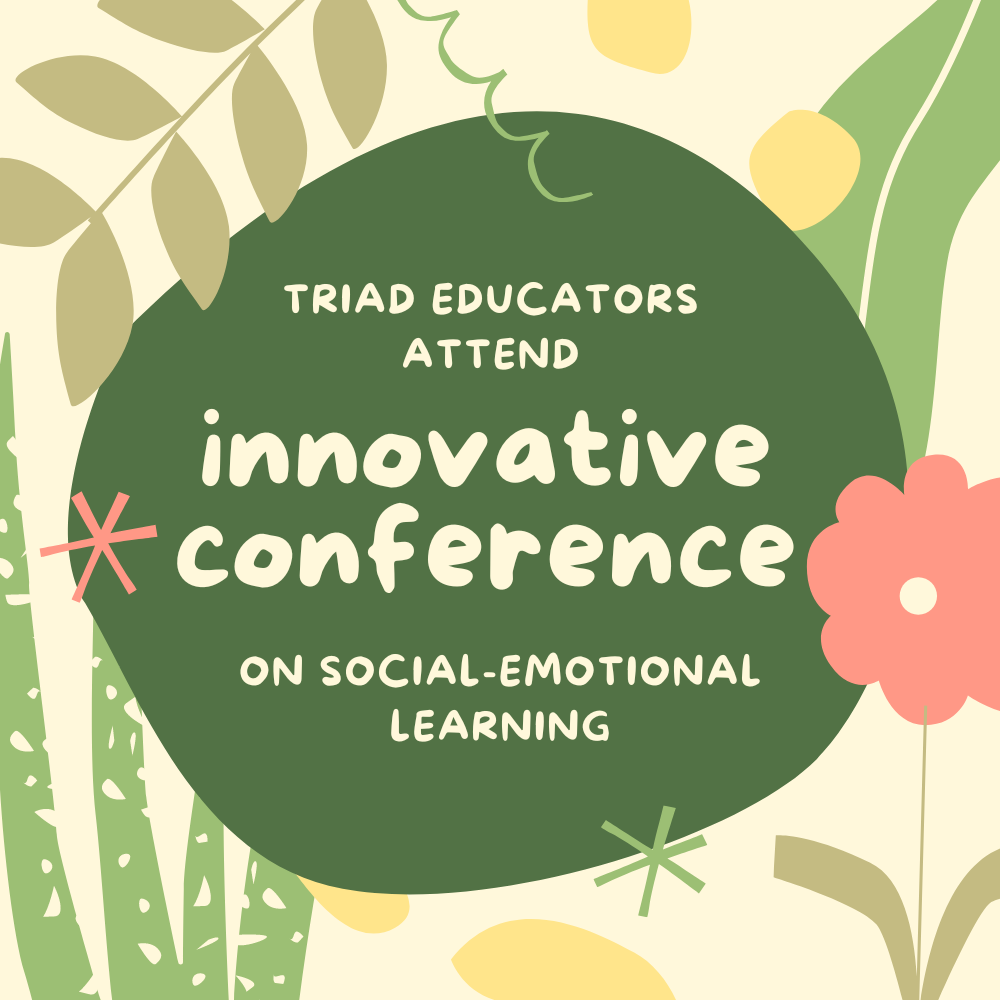 Now hiring Paraprofessionals at Triad Middle School and Triad High School for immediate employment! Starting rate is $15/hour. Please contact Linda Kowalski, Director of Special Education, at
linda.kowalski@tcusd2.org
or 618-667-5400 x1213.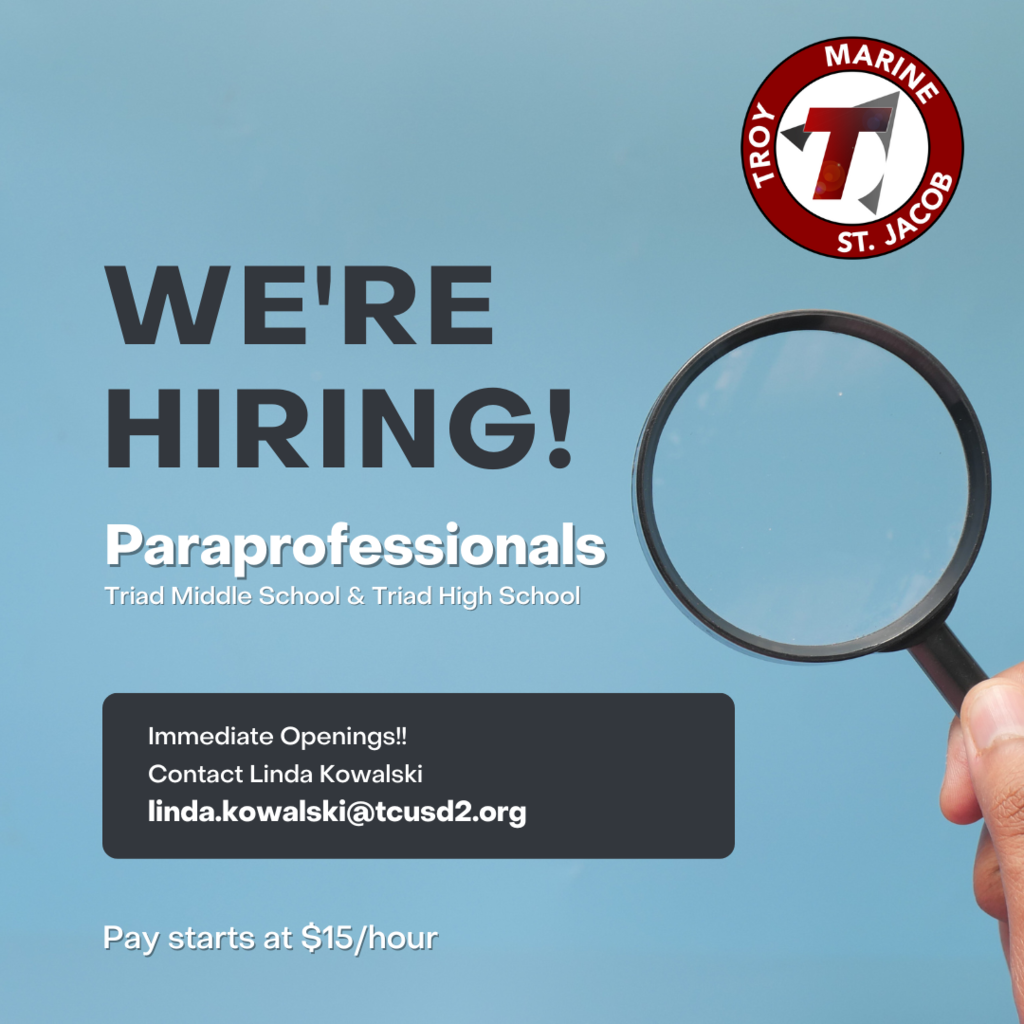 We're excited to announce registration for Beyond The Bell is now open for the 2022-2023 school year. For more information about the program, our program coordinator, or to register, visit
https://www.tcusd2.org/page/beyond-the-bell
.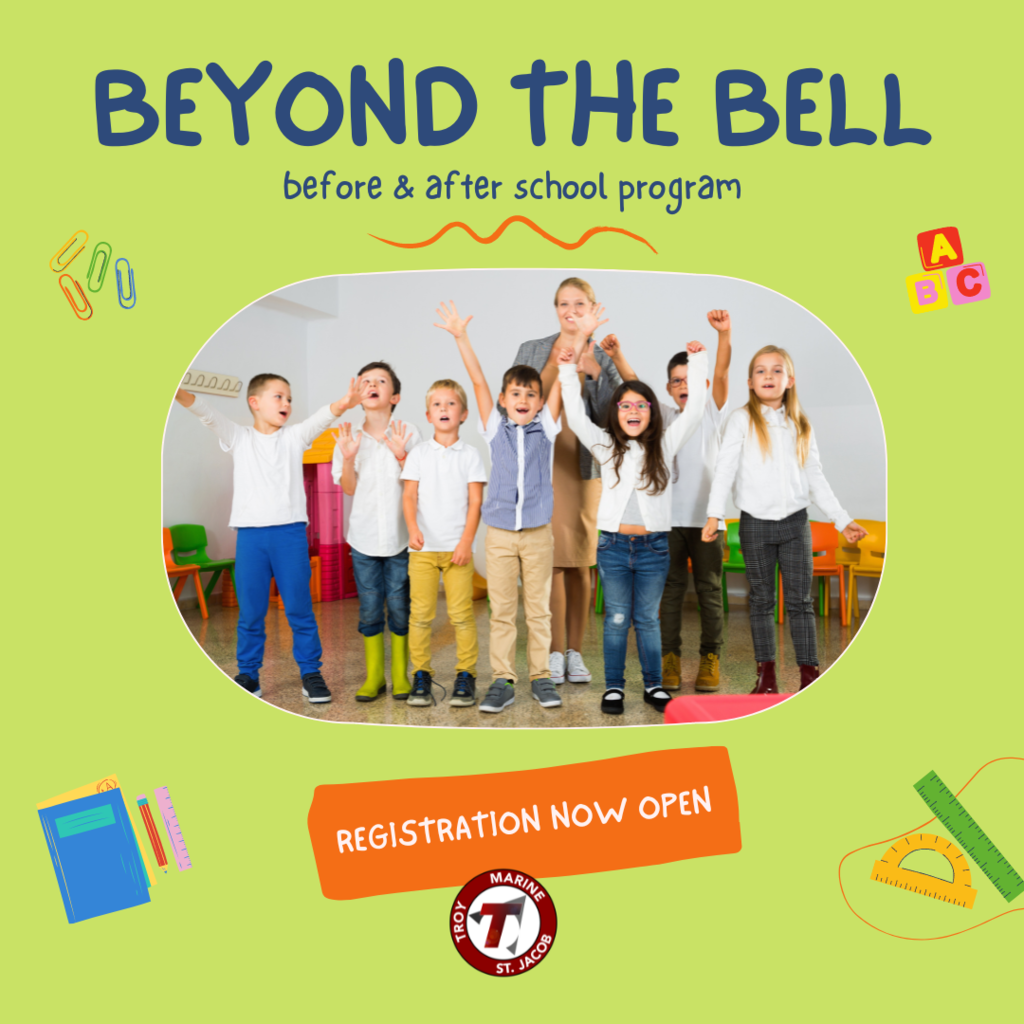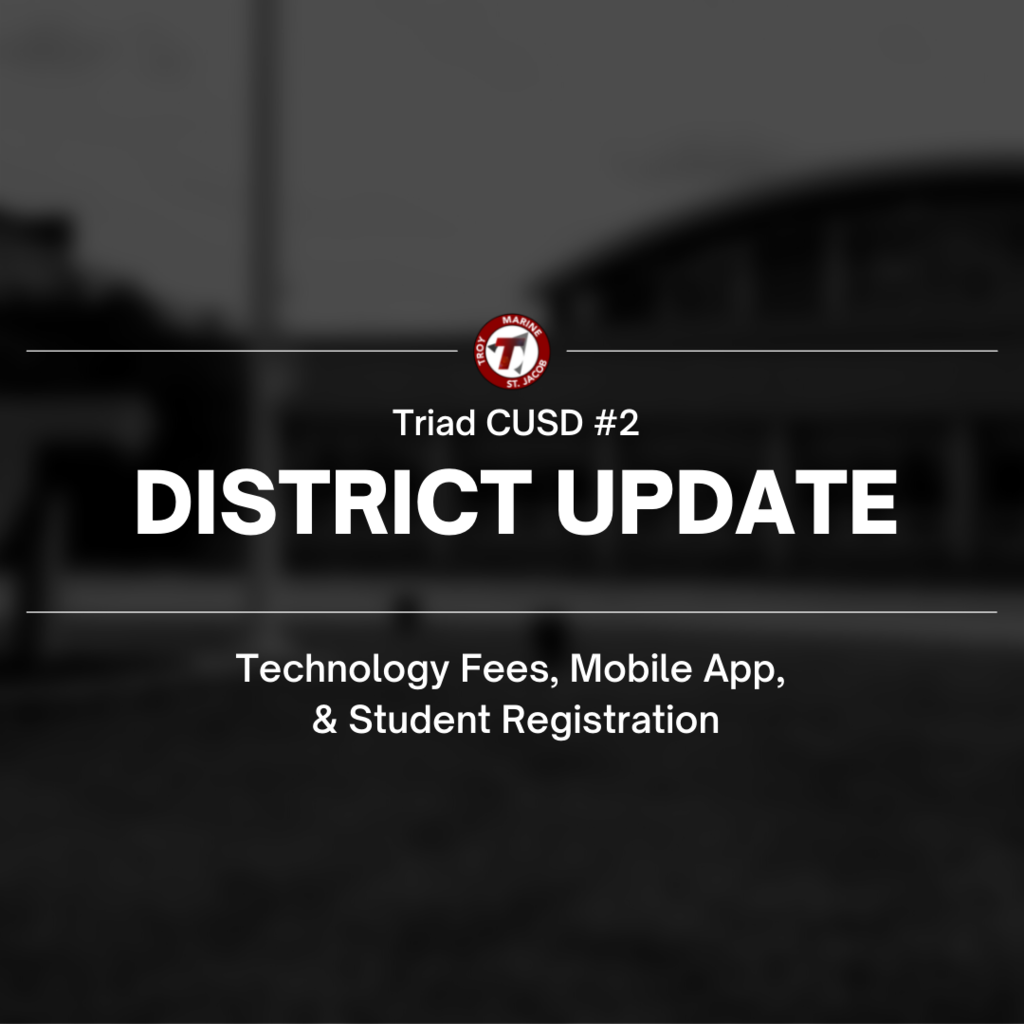 Wishing our Triad community a safe and happy 4th of July! 🎆 🇺🇸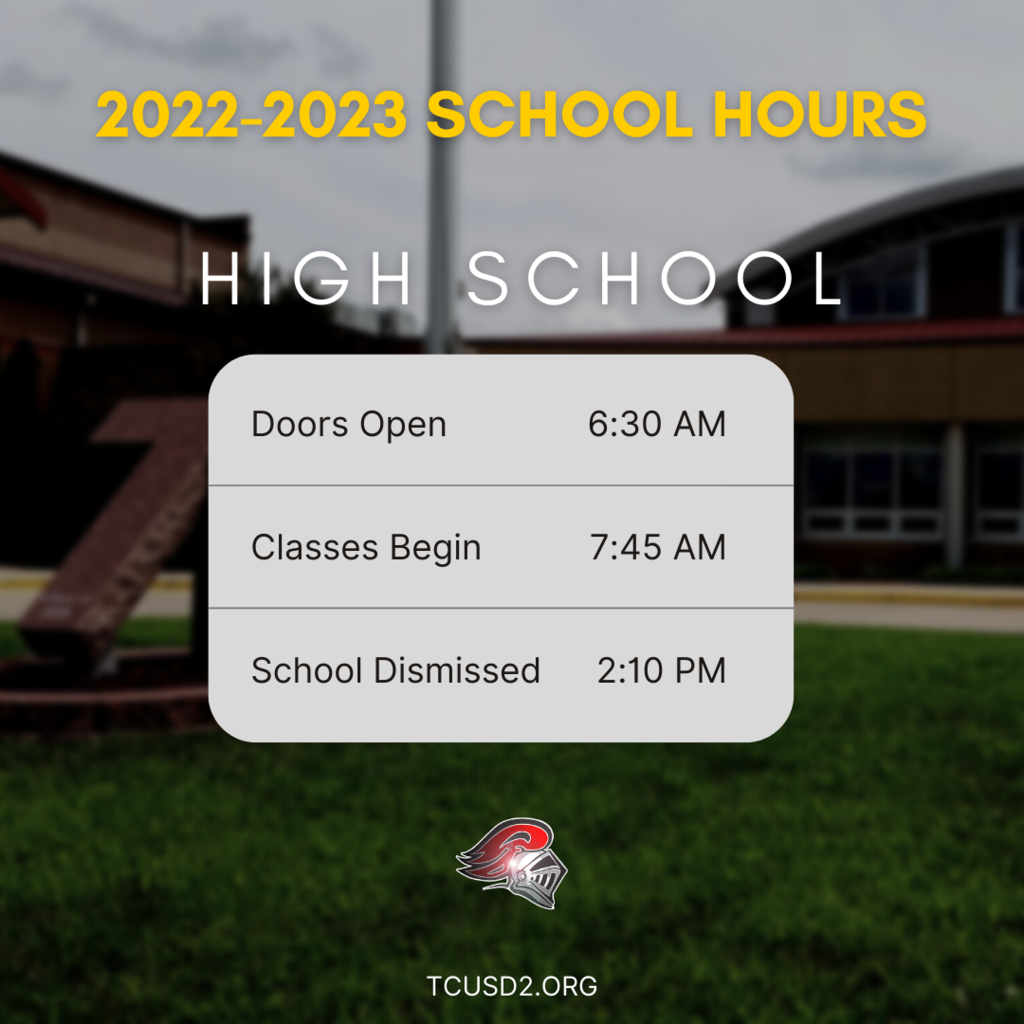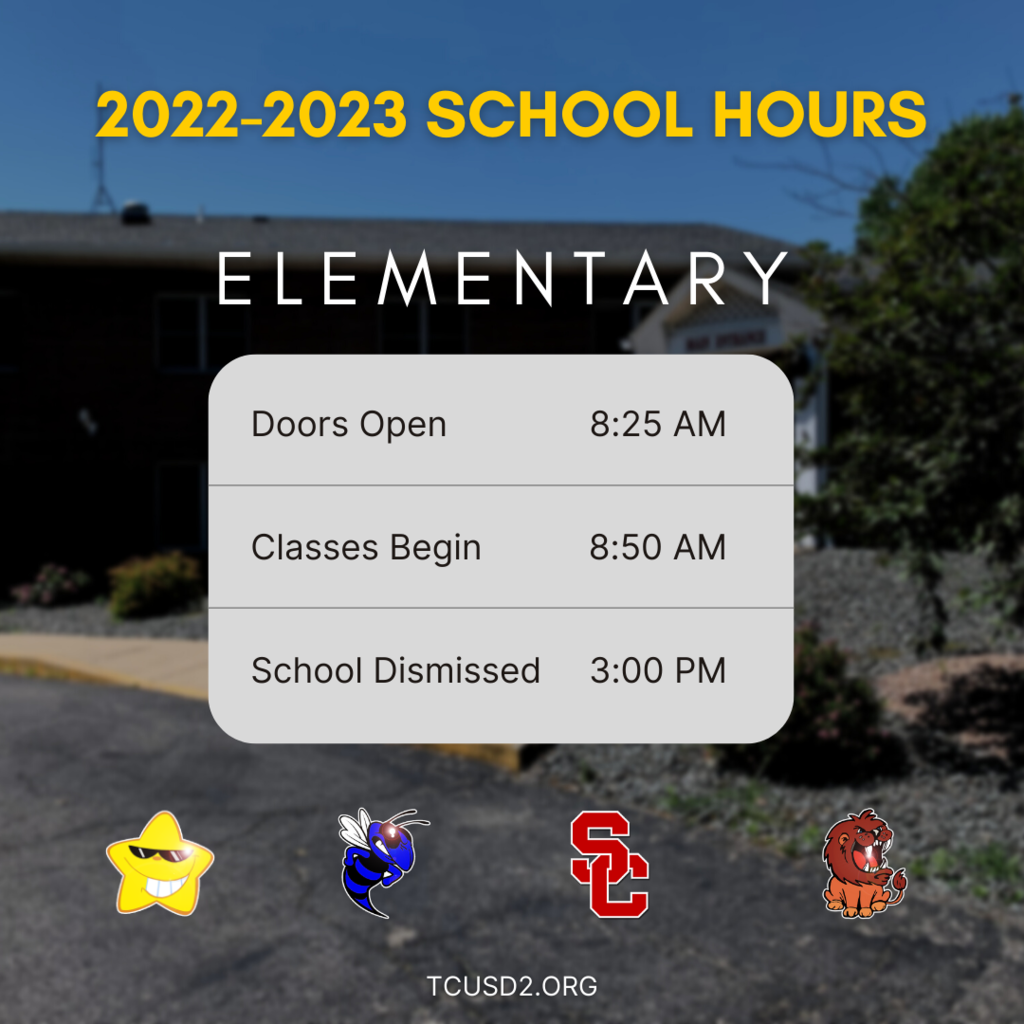 Happy Father's Day to all our Triad dads! Enjoy your day! #TriadProud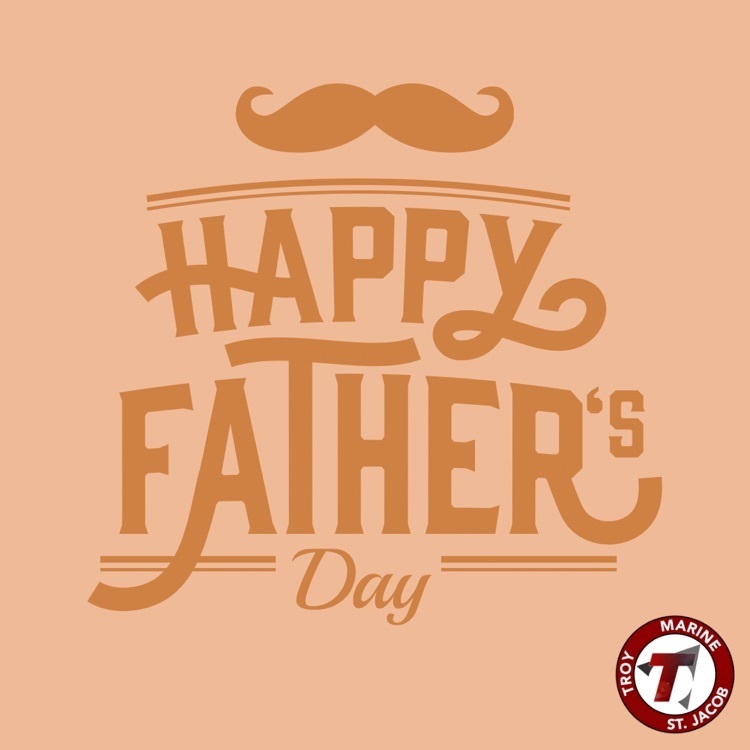 WE ARE READY FOR THE RETURN OF THE TRIAD SUMMER LUNCH PROGRAM!! June 3 - August 10th Starting Friday June 3rd, the Churches of Troy/St Jacob are kicking off the Summer Lunch Program. Please share and don't forget to join us for lunch Monday - Friday from 11:00 am - Noon! TROY: The Meadow Drive Park & the Green Space at the Tri-Township Library (fenced back area of our Troy Library) ST JACOB: Pavilion at St. Jacob Elementary This is open to everyone of all ages in the Triad communities.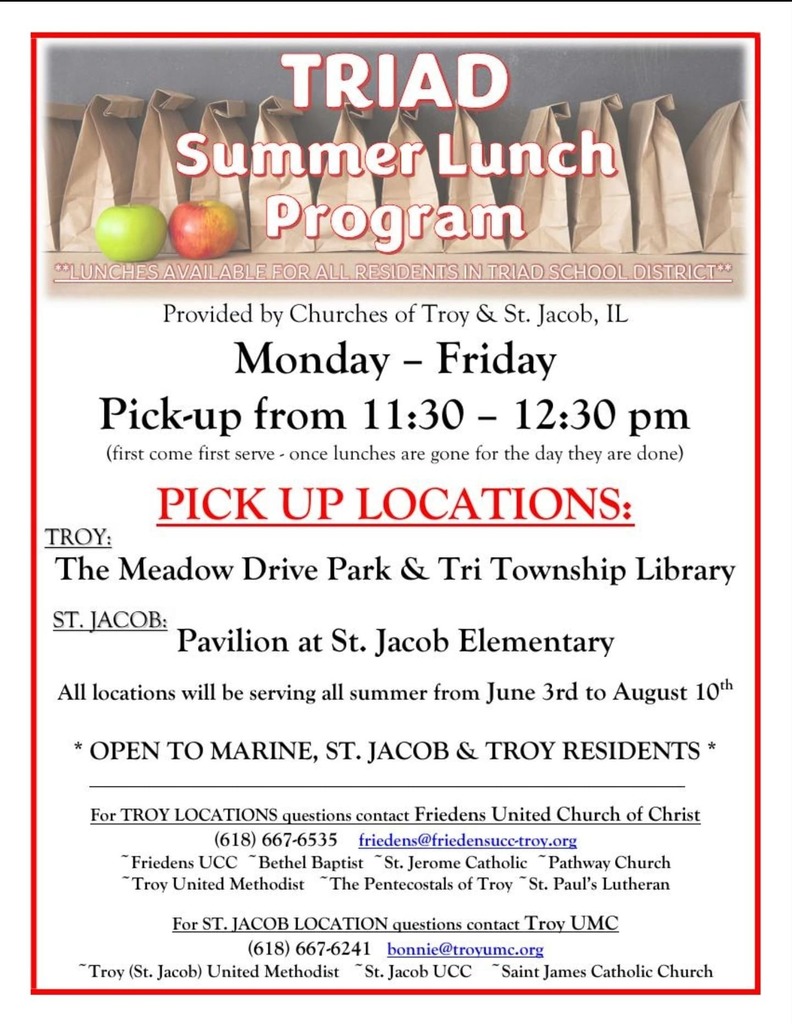 Field Day at Silver Creek was a success! 👍 It was great to have parents at school volunteering again along with seeing so many smiling faces of students! ❤️ Enjoy the video. It has truly been a privilege and blessing to have been here 12 years at this amazing school! ❤️ So many great memories created at Silver Creek through the years. Bittersweet moment…I will greatly miss the day to day interactions with the students, parents, and staff! However, looking forward to my new role in the district as Director of Student and Staff Wellness.
https://photos.app.goo.gl/rLcmxJf7JMEVUqGF8

To the men and women who gave their lives protecting our freedom: We are forever in your debt. We thank you. We proudly remember you.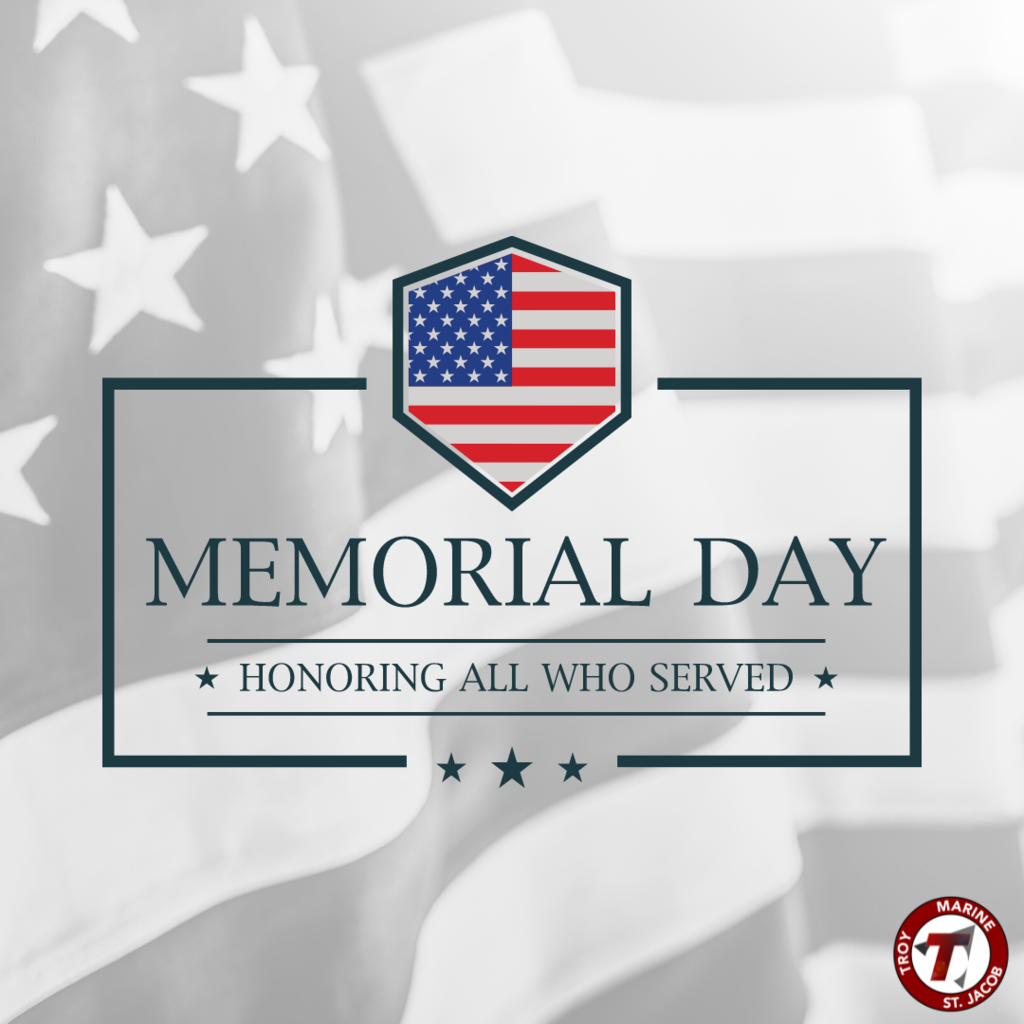 Triad CUSD #2 is currently looking for multiple special education teachers for the 2022-2023 school year. If interested, please contact Director of Special Education Linda Kowalski at
linda.kowalski@tcusd2.org
.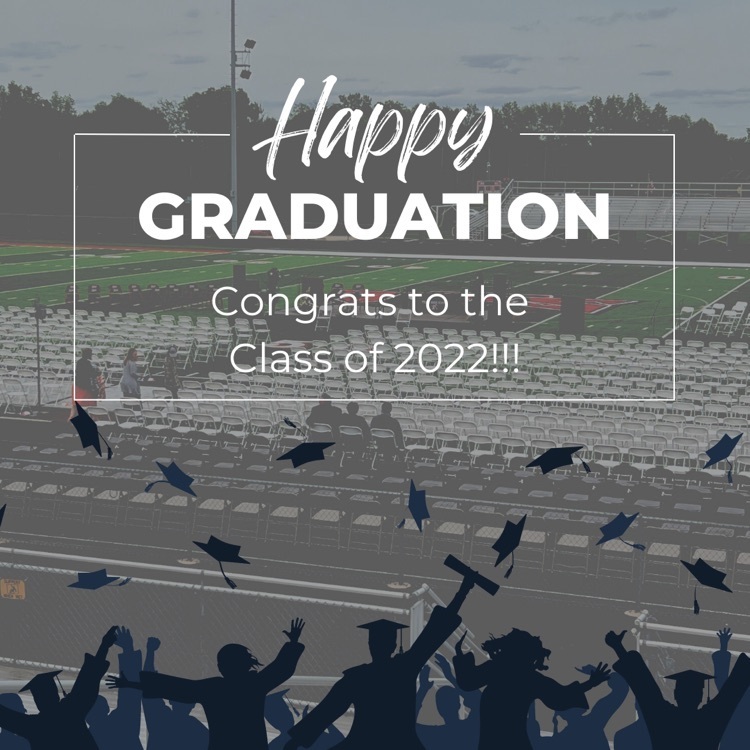 Today is National Speech Pathologist Day! We want to thank all our hard working professionals that give our students the gift of communication! #SLPDay #TriadProud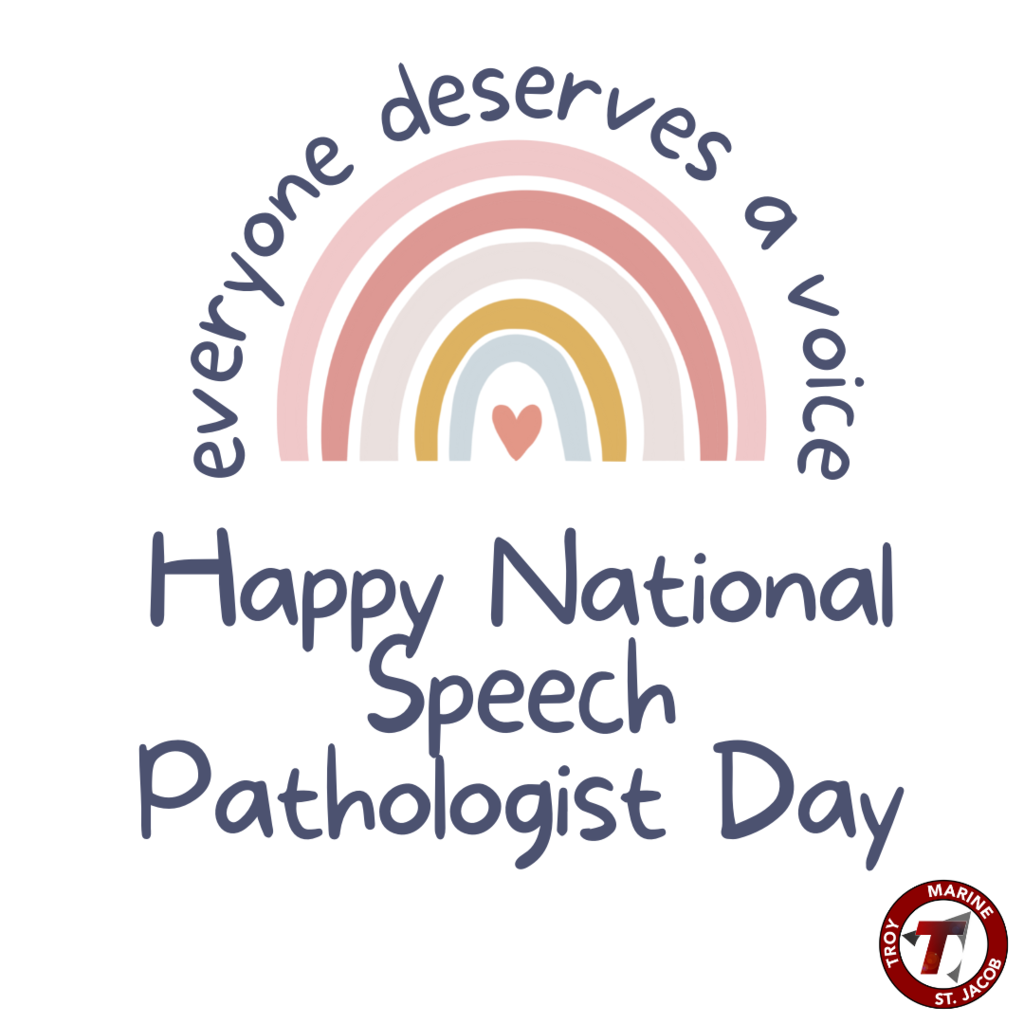 The Triad CUSD #2 Central Office team (minus one) is ready for the Blues to clinch the series tonight against Minnesota!!! #stlblues #bleedblue #TriadProud

🩺 Today is National School Nurse Day, a day when we honor and celebrate the incredible efforts of our school nurses towards student & staff wellness. Thank you! Thank You! Thank You! #TriadProud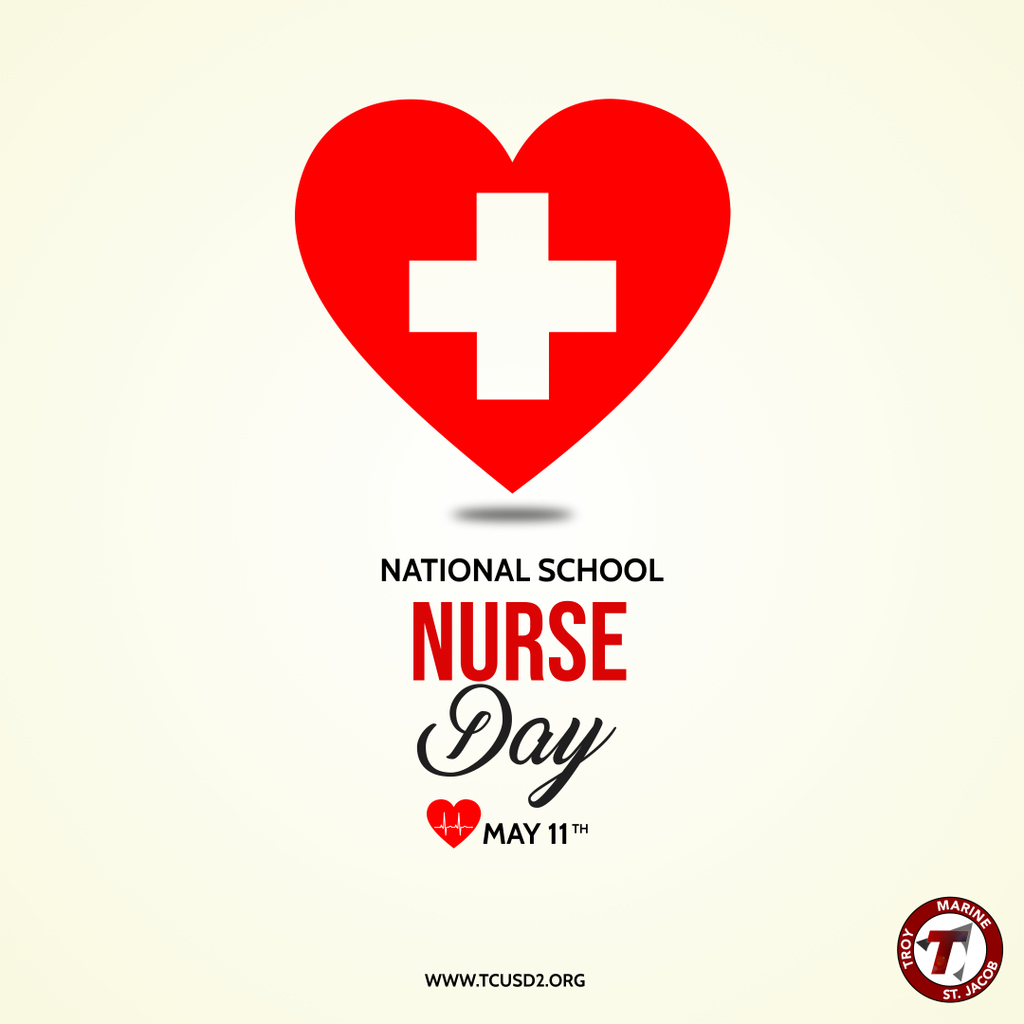 Congratulations to Triad's Young Author Winners from the Madison County Young Author Conference on April 30, 2022. Click the link to see photos of our winners. #TriadProud
https://photos.app.goo.gl/5cAFyUpLiRj8edRw5
Thank you to the Troy PTO. Sandy& Chris